The Yardbombs - The All Skrewed Up (2019)

88nsm pirates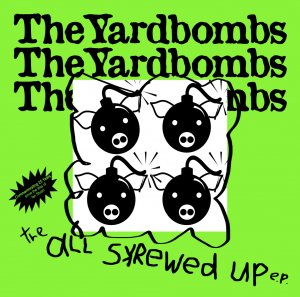 Artist:
The Yardbombs
Album:
The All Skrewed Up
(EP)
Label:
9% Productions
Year:
2019
Genre:
RAC
Country:
Australia
Format:
mp3@320 kbps
Size:
47 mb
Covers:
yes
01. Skrewdriver Medley #1 (Suddenly, In My Boots And Braces, Tomorrow Belongs To Me)
02. Skrewdriver Medley #2 (There'll Be White Power When The Boats Come In)
03. Skrewdriver Medley #3 (A Warriors Song With The God Of Thunder On The Road To Valhalla)
04. Skrewdriver Medley #4 (I Know I Want To Hail The New Dawn With Blood & Honour)
*
is a tribute to Ian Stuart comprising 4 Skrewdriver medleys pieced together from 11 classic Skrewdriver Numbers. To mark 25 years since the passing of ISD this cd will be limited to 25 copies of each colour produced.
-
9% Productions
download:
ex-load
password:
88nsm