Arkona - Zeta Reticuli: A Tale About Hatred and Total Enslavement (2001)

88nsm pirates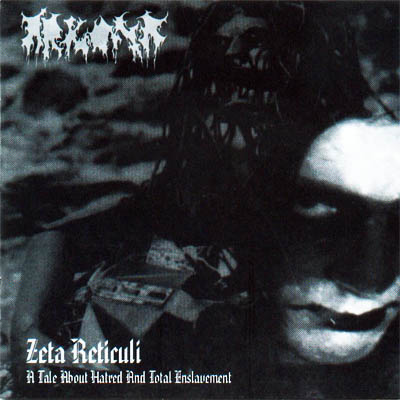 Artist:
Arkona
Album:
Zeta Reticuli: A Tale About Hatred and Total Enslavement
Label:
Eclipse Productions
Year:
2001
(recorded in 1995/1996)
Genre:
Heathen Black Metal
Lyrical themes:
Paganism, Anti-Christianity, Darkness
Country:
Polska (Poland)
Format:
Mp3@320 kbps
Size:
96,6 mbTracklist:
1. Kiedy głaz nadaje kształt boskiej naturze/Krąg ognia... 07:53
2. Demoniczne spojrzenia bogów skierowane na Arkonę w dobie rozkwitu nowej wiary... 04:27
3. Pozorna wada niedostępności tajemnic bogów którymi nie gardzi pogańska duma... 04:18
4. Niezwykle uciążliwa droga do gwiazd oraz odwieczna niemoc w zrozumieniu prawdy ukrytej na biegunach strachu... 05:20
5. Gorycz łez nektaru wieczności... 08:05
6. Odejdę w dniu gdy dźwięk zamilknie... 05:09
7. Zeta Reticuli - ostateczne pojednanie ze stwórcami bez konieczności dalszej reinkarnacji... 07:28
Total playing time 42:43
NO SCANS:
depositfiles
UPLOAD.com.ua
SCANS:
Wupload


1130

0
Category: METAL, Black Metal, Pagan Metal, Poland
Register, if you have a invite.