Wod - Rekwifrihalsjaz [demo] (2007)

88nsm pirates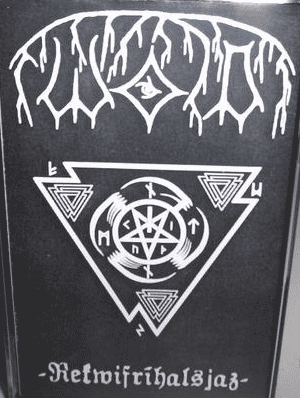 Artist: Wod
Album: Rekwifrîhalsjaz [demo]
Lable: Scythe of Death Productions
Year: 2007
Genre: Heathen Black Metal
Lyrical themes: Anti-cosmic, Dark Germanic Heathenism
Country: Sweden,Svealand
Format: mp3@CBR320 kbps
Size: 44,3 Mb
Time: 20:25
Tape limited to 81 copies.
From a rehearsal primitivly recorded in Totenklange Studio, january MMVII a.y.p.s.
Tracklist:
1. Avgrund (Intro)
2. Min Dyrkan Av Dem
3. Domedagsvinter
4. Wulfaz Jah Wurmaz
5. Ske Ock Deras Vilja
******************************
Ifolder
Megaupload
Uploadbox


1744

0
Category: METAL, Black Metal, Pagan Metal, Sweden
Register, if you have a invite.