Bathym - Forever Fallen (2008)

88nsm pirates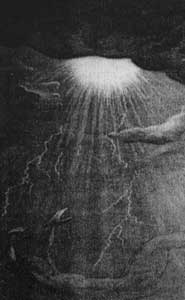 Artist: Bathym
Album: Forever Fallen
Year: 2008
Genre: Satanic NS Experimental Music
Country: U.S.A.
Label: Rusted Nails
Format: Mp3@320 kbps
Size: 51.8mb
Time: 23:52
Tracklist:
1. Forever Fallen (Intro)
2. The Seven Seals
3. Condemned To Serve Belphegor
4. The Objewrate Dummyurge
5. Cleansed Of Purity
6. Hymns To The Stars
******************************
You must register before you can view this text. Please
register
and
Login


838

0
Category: ELECTRONIC, Other electronic, U.S.A.
Register, if you have a invite.