Algor - Uder Pohanskeho Hnevu (2003)

88nsm pirates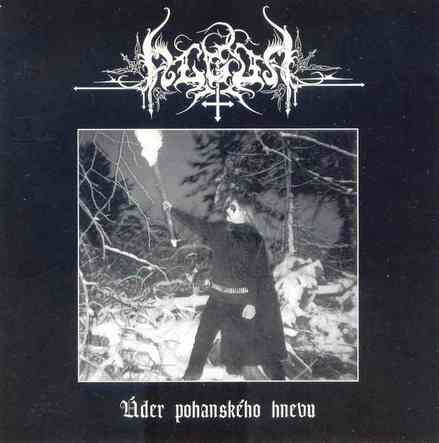 Artist: Algor
Album: Úder Pohanského Hnevu
Year: 2003
Label: Eclipse
Genre: Pagan Black Metal
Lyrical themes: Nature, paganism, spiritual mysticism
Country: Slovakia
Format: Mp3@256 kbps
Size: 84,7mb
Time: 46:44
Algor means "Frost" in Latin .
Re-released as MC by Stuza Production. Tape release contains bonus "Unholy Black Metal" - DARKTHRONE cover.
The title means "The Strike Of Pagan Wrath"
Title tracks in English:
1. The Flare Of Slavonic Hate
2. Pagan Battle
3. Ruler Of The Winterland
4. Time Of Revenge
5. A Call For Revenge
6. Slavonic Blood
7. In Embrace Of Forest Empire
8. The Approach Of Winter Queen
9. Power Of The Pagan Spirit
10. Secret Of The Cave
1. Vzplanutie slovanskej nenávisti
2. Pohanský boj
3. Vládca zimnej krajiny
4. Cas odplaty
5. Výzva k pomste
6. Slovanská krv
7. V objati lesnej rise
8. Prichod bielej královny
9. Moc ducha pohanského
10. Tajomstvo jaskyne
*******************************
You must register before you can view this text. Please
register
and
Login


1201

0
Category: METAL, Black Metal, Pagan Metal, Slovakia
Register, if you have a invite.