Sagn - Sur La Colline [demo] (2007)

88nsm pirates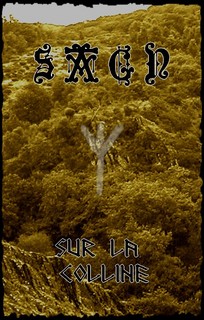 Artist: Sagn
Album: Sur La Colline [demo]
Lable: Sabbath's Fire Records
Year: 2007
Genre: Pagan Black Metal
Lyrical themes: Epic, Paganism, Battle, War
Country: France
Format: MP3
Bitrate: CBR192
Size: 37,4 Mb
Time: 27:38
Limited to 300 hand-numbered copies.
Tracklist:
1. Intro
2. Wir Sind Immer Hier
3. A la gloire de notre clan
4. Odhal
5. Peuple de la terre
6. Sur la colline
7. White Thunder Roars (Temnozor cover)
******************************
Depositfiles
Megaupload
Ifolder


1054

0
Category: METAL, Black Metal, Pagan Metal, France
Register, if you have a invite.