Whispersorrow - Κatara (2011)

DeathXater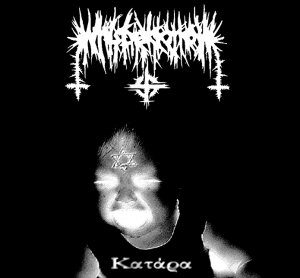 Artist: Whispersorrow
Album: Κατάρα
Lable: Occult Mountains Records
Year: 2011
Genre: NS Black Metal
Lyrical themes: Misanthropy, Sorrow, Αnti-Judaism, White Pride
Country: Greece
Format: Mp3@CBR192
Size: 86.2 mb
Total Time: 01:05:43
Tracklist:
1. Εθνικός Ύμνος (Prologue)/Ethnikos Ymnos (Prologue)
2. Against All
3. A Bee Surrounded By Shit
4. Κατάρα (Katara)
5. Κηδεία (Khdeia)
6. The Eternal Sorrow Of The Fallen Heroes
7. Eat Shit And Die
8. Humanity Has Failed (Epilogue)
******************************
Depositfiles
Megaupload


1346

0
Category: METAL, Black Metal, Greece
Register, if you have a invite.