Det Hedenske Folk - Northland Rules Supreme (EP) (1996)

DeathXater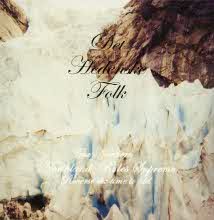 Artist: Det Hedenske Folk
Album: Northland Rules Supreme (EP)
Label: No Colours Records
Year: 1996
Genre: Heathen Black Metal
Lyrical themes: Heathenism
Country: Norway
Format: mp3@256
Size: 23Mb
Time: 11:54
Det Hedenske Folk is Norwegian for "The Heathen People"
Released on both mLP and mCD. LP version limited to 500 copies.
Tracklist:
1. Northland Rules Supreme
2. True Northern
3. Reverse The Time To Old
***********
yadi.sk


2083

0
Category: METAL, Black Metal, Pagan Metal, Norway
Register, if you have a invite.