Kharsak Kurra & Волчий крест- Feuer unter Ruinen / Огни среди руин (2012)

DeathXater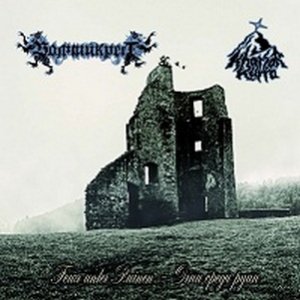 Artist: Kharsak Kurra & Волчий крест
Album: Feuer unter Ruinen / Огни среди руин
Label: Wewelsburg Records
Year: 2012
Genre: Pagan Black Metal
Lyrical themes:
History, Heritage, Aryanism
Heathenism, Heritage, History
Country: Germany / Russia
Format: mp3@CBR320 kbps
Size: 89.9 mb
Time: 43:37
(+) scans
Limited to 500 hand-numbered copies


Kharsak Kurra - Project of Jan-Peter, a German right-wing singer (Bloodrevenge, Projekt Vril, Veritas Invictus).
Tracklist:
Kharsak Kurra
01. Die Brücke (4:34)
02. Volk aus Gottes Atem (4:59)
03. Vom Berg der Mitternacht (5:11)
04. Где небес лазурь разрывает сердца (Where the lazure skies fear the hearts apart) (Temnozor Cover) (8:14)
Volchiy Krest
05. Оплоты несломанной веры (Bastions of an unbroken faith) (3:57)
06. Штормом (By the storm) (3:59)
07. Огонь сердец (Hearts flames...) (6:53)
08. На руинах (On the ruins) (5:48)
********************
Depositfiles
turbobit.net
rapidgator.net


2515

3
Category: METAL, Black Metal, Pagan Metal, SPLITS & SAMPLERS, Splits, Russia, Germany
Register, if you have a invite.