Back to the Basement (2016)

88nsm pirates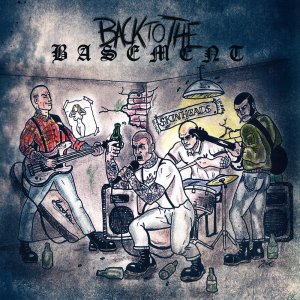 Artist:
Back to the Basement
Album:
Back to the Basement
Label:
OPOS Records
Year:
2016
Genre:
RAC / Oi!
Country:
Germany
Format:
mp3@320 kbps
Size:
161 mb
project of Rac`n Roll Teufel, Selbststeller, Frontalkraft, Schusterjungs, Blitzkrieg, Eskalation, Treueschwur, Moiler, White Rebel Boys, Smart Violence, Verboten, Brainwash, Sachsonia, Exzess, Haftbefehl und MPU
01. Alte Zeiten
02. Oi aint dead!
03. Arbeiterklasse
04. Für immer 20
05. Because you re young
06. Noch einmal
07. Clockwork Skinhead
08. New age
09. Wir kriegen euch alle
10. Get yourself tattooed
11. So bin ich
12. Streetfight
13. Warum
14. United Skins for Victory
15. Aus dem Reich der Toten
16. Bonnie und Clyde
17. We'll overcome
18. Wenn du fühlst
19. Widerstand
20. Was wäre dann
21. Wish the lads were here
download:
ex-load
password:
88nsm