Wir Sind Thule - Arbeit macht frei (2010)

88nsm pirates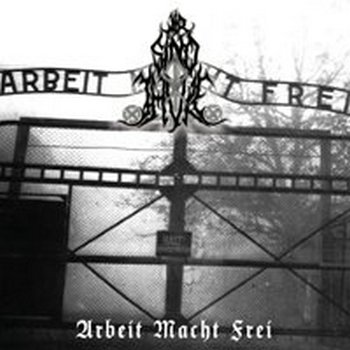 Artist: Wir Sind Thule
Album: Arbeit macht frei
Lable: War Doctrine
Year: 2010
Genre: NS Black Metal
Country: United States of America (Pennsylvania)
Format: Mp3@VBR
Size: 53.0 mb
Time: 38:48
The name of the bands translates to We are Thule. It is a play with a slogan of a social marketing campain: Du bist Deutschland (You are Germany). The idea behind it was to increase the national feeling of the German population.
Tracklist:
1.The Pagan Flame Burns, Eternal 07:18
2.Wir Sind Thule 04:16
3.Blood Flag 05:21
4.Kristallnacht 05:49
5.As Snow Falls, Upon Mass Graves 02:38
6.Death March 06:38
7.Germany Lives 06:48
******************************
Depositfiles
Sharebee
Rghost


3007

0
Category: METAL, Black Metal, U.S.A.
Register, if you have a invite.