Das Gewehr über (1939)

88nsm pirates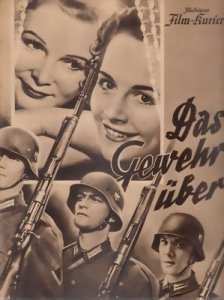 Genre:
German propaganda film
Director:
Jürgen von Alten
Language:
German
Video:
MPEG-4 320x240 25.000 fps
Audio:
AAC 32.0Hz 51 kbps
Size:
355 mb
Time:
01:27:34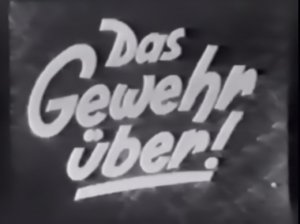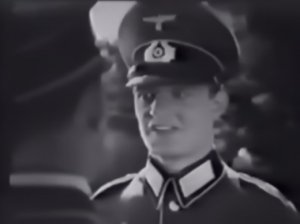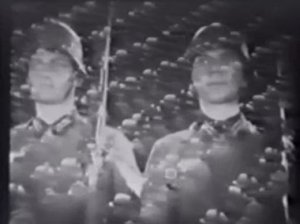 Summaries:
Paul is a spoiled child from a wealthy family, who lives the Life of Riley on his father's farm in Australia. The father is concerned, for he intends to leave the farm to his son one day, but fears the brat hasn't learned responsibility. So he comes up with the idea to send his son together with his buddy Charlie on a trip to Nazi Germany, where everyone is happy, disciplined and owns a pair of hobnailed boots. Paul's dad makes sure that his son gets the right tour of the country by getting in touch with his former army chief, who figures why should boys be boys, when they can join the German Army and conquer Poland?!? While in the Army, the two get to meet two ladies and learn about camaraderie and responsibility. At the film's end, the company goes off to war and the two future daughters-in-law wait for war's end to join their potential husbands on their new farm in Australia -- no doubt soon to be sporting kangaroos with swastika armbands.
More info
-
IMDb
download:
ex-load
password:
88nsm