Hitlerjunge Quex (1933)

88nsm pirates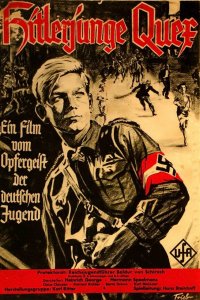 Genre:
German propaganda film
Director:
Hans Steinhoff
Language:
German
Subtitles:
English
Video:
MPEG-4 480x360 25.000 fps
Audio:
AAC 44.1Hz 96 kbps
Size:
309 mb
Time:
01:25:10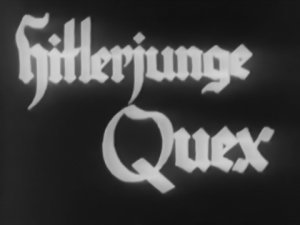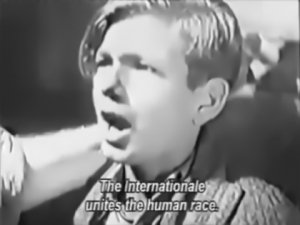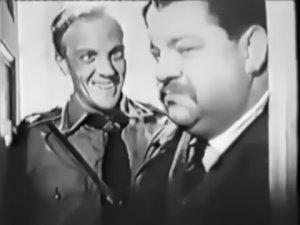 Summaries:
Heini Völker is a teenage boy. His comrades give him the nickname "Quex" (Quicksilver). He lives in poverty in Berlin, in a one-room apartment. The year is 1932 - the depth of the Depression. His father is an out-of-work supporter of the Communist Party who sends his son on a weekend of camping with the Communist Youth Group. While there Quex finds the undisciplined revelry of the Communists to be distasteful. There is smoking, drinking, and dancing late into the night. Meals are served by cutting hunks from loaves of bread and throwing them to hungry campers who push to get something to eat. Boys and girls play games where they take turns holding each other down and slapping each other on their private parts. Quex runs away and in another part of the park finds a group of Hitler Youth camping by a lake. He spies on them from a distance.

The Hitler Youth are working together to make fires and cook a hot dinner. They sing patriotic songs, listen to speeches, and shout in unison their support for an "awakened Germany". There is no smoking or drinking. In the morning they awake early and run to the lake for a before-breakfast communal swim. Health, cleanliness, teamwork and patriotic nationalism is the image projected.

When Quex returns to his home singing one of the Hitler youth songs, his father, an ardent Communist, beats him and signs him up to become a member of the Communist Party. However, Quex informs the Hitler Youth that the Young Communists are planning to ambush them during a march using guns and dynamite. He becomes a pariah to the Communists, and a hero to the Hitler Youth. His distraught mother tries to kill her son and herself by extinguishing the pilot light and leaving the gas on in their one-room apartment at night. She is killed. Quex survives. His father, crushed by what happened, begins to wonder whether his son is right — National Socialism may be better for Germany than Communism.
More info
-
IMDb
download:
ex-load
takefile
password:
88nsm