Unternehmen Michael (1937)

88nsm pirates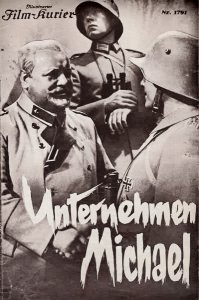 Genre:
German propaganda film
Director:
Karl Ritter
Language:
German
Video:
MPEG-4 640x480 25.000 fps
Audio:
AAC 44.1Hz 94 kbps
Size:
433 mb
Time:
01:16:58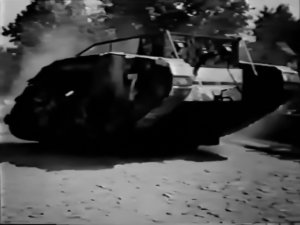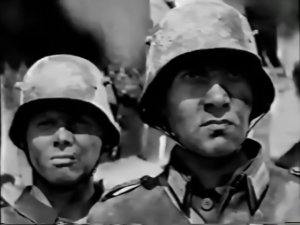 Summaries:
The film is set in the First World War and is based on a 1932 play by Hans Fritz von Zwehl (Frühlingsschlacht, 'Spring Battle', originally also titled Unternehmen Michael) about the German offensive Operation Michael during the First World War, which was launched on 21 March 1918. The British are in possession of the village of Beaurevoir. The Germans plan to send in assault troops to take the village, but their commanding officer, Captain Hill, is injured the night before. A desk officer, Major zur Linden (Mathias Wieman), volunteers to lead the mission. The unit succeed but find themselves surrounded by the enemy. They discuss their options and Major zur Linden's advocacy of a heroic death for the sake of their country wins out over the defeatist and the traditional military pragmatist; the Germans declare a ceasefire and then the commanding general, in full knowledge, gives the order for their artillery to bombard the village as the British are storming it, thereby sacrificing their own men in order to kill the enemy. The sacrifice is not in vain; it enables the Germans to push forward to the British fortress, the 'Labyrinth'.
More info
-
IMDb
download:
ex-load
password:
88nsm