Zuchtmeista - Meista der Zucht (2018)

88nsm pirates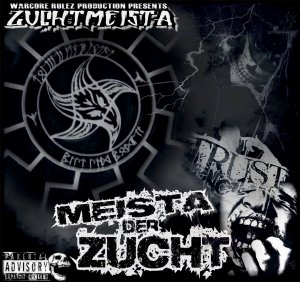 Artist:
Zuchtmeista
Album:
Meista der Zucht
Label:
Warcore Rulez Production
Year:
2018
Genre:
Rap / Horrorcore
Country:
Germany
Format:
mp3@320 kbps
Size:
103 mb
01. Schüsse In Der Nacht (Intro)
02. Bury You In My Backyard
03. Meista Der Zucht (beat By Norbo66)
04. Punches In The Face
05. Whorekiller (beat By Pablo Beatz)
06. Die Hölle Auf Erden (beat By Itkev Pelle)
07. Boss Der Bosse (beat By Aleister Crowley)
08. Halloween Massaker (beat By Clownboi)
09. Meista Der Zucht (X-VERSION) (beat By Norbo66) (Bonus)
download:
uploaded.net
depositfiles
password:
88nsm


1169

0
Category: NEWS, New Releases, CORE, Other Core, ELECTRONIC, Other electronic, Germany
Register, if you have a invite.