Waffenruhe - Armed Resistance (2018)

88nsm pirates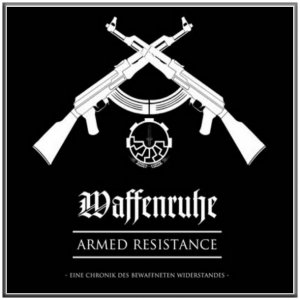 Artist:
Waffenruhe
Album:
Armed Resistance
Label:
internet released
Year:
2018
Genre:
Martial Industrial
Country:
Germany
Format:
mp3@vbr
Size:
105 mb
01. ALF (Unreleased)
02. Ehrerbietung
03. Extremism (Unreleased)
04. Gehorsam
05. Konzept: (Unreleased)
06. Les Repos Des Armes
07. Mortar (Unreleased)
08. Still Marching Straight Ahead (Unreleased)
09. The Black Legion (Unreleased)
10. Today We Fight (remix of
Legionarii
) (Unreleased)
11. Todgeweihte (BDM version) (Unreleased)
12. Bau Auf! (feat.
Heiliges Licht
)
13. The Day Of The Antler
14. The Arcane Power Of The Drummer (Unreleased)
download:
uploaded.net
ex-load
password:
88nsm


1883

0
Category: ELECTRONIC, Electro / Industrial, Germany
Register, if you have a invite.