Skrewdriver - Die Fruhen Jahre (CD & Book)

Claus88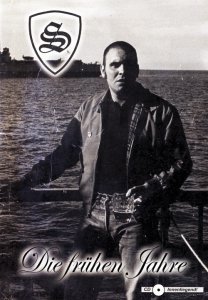 Artist:
Skrewdriver
Album:
Die Frühen Jahre
(CD & Book)
Label:
Agitator Records
Year:
2002
Country:
United Kingdom
Format:
FLAC (image+.cue) // PDF
Size:
464 mb
A5 Heft-Buch mit 50 Seiten als Biografie der ersten 10 Skrewdriver Jahre. Eine CD mit einem BBC Interview aus dem Jahre 1991 ist noch beigelegt.
(A5 notebook book with 50 sides as a biography of the first 10 Skrewdriver years. A CD with an BBC interview from 1991 is still added.)
download:
ex-load
password:
88nsm


2686

3
Category: Info, Band Interviews, e-Reading, Books, Rock LOSSLESS, U.K.
Register, if you have a invite.