Slavogorje - Vrijeme Iza Nas (EP) (2009)

88nsm pirates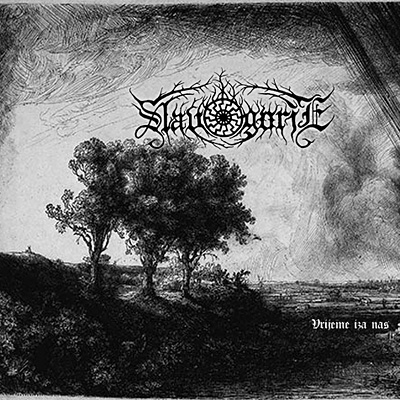 Artist: Slavogorje
Album: Vrijeme Iza Nas (EP)
Year: 2009
Genre: Neofolk/Pagan Black Metal
Lyrical theme(s): Slavic history, nature, traditions, beliefs
Country: Croatia (Sisak / Slavonski Brod)
Format: mp3@320kbps
Size: 27.3Mb
Time: 00:13:04
"Slavogorje" is a Croatian word meaning "Hills of Slavs" or "Hills of Glory".
Rugiewit - vocals, piano, keyboards, whistle, sopilka, troblja, jaw harp, pan
flute
Isar - electric / acoustic guitars, percussion, programming, drumbeats,
rattles, bells
English translation of the songs:
1. A Dusk of the Gods (a capella)
2. Perun and the Summer
3. Time Behind Us
1.U Suton Bogova (a capella) 00:35
2.Perun i Ljeto 04:53
3.Vrijeme iza nas 07:36
******************************
mediafire


2425

0
Category: METAL, Black Metal, Pagan Metal, OLDSCHOOL, Folk, Croatia
Register, if you have a invite.