Synthicide - League of Dissidents (2020)

88nsm pirates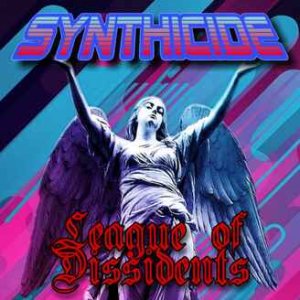 Artist:
Synthicide
Album:
League of Dissidents
Label:
self released
Year:
2020
Genre:
Synthwave
Country:
Australia
Format:
mp3@320 kbps
Size:
118 mb
01. The Highlands (feat. Euphemia Signe)
02. To the Stars (feat. Euphemia Signe, Travis Presley & Imminent Reign)
03. We Begin (feat. Peter Morrison)
04. The Vanishing Generation (feat. Nullus & ForNull)
05. Hold back the Hordes
06. There's a Storm Coming (feat. Terrordyne)
07. Higher Purpose
08. Who built the Modern World (feat. Anodyne & Imminent Reign)
09. The Post-modernist always rings twice (feat. Donal Kent)
10. The Reckoning of Man (Vargwave)
11. c19
download:
ex-load


1161

0
Category: ELECTRONIC, Electro / Industrial, Other electronic, Australia
Register, if you have a invite.