Absurd - Der Ewige Krieg (2022)

88nsm pirates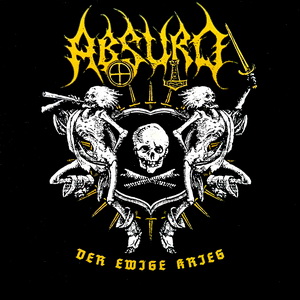 Artist:
Absurd
Album:
Der Ewige Krieg
(17 CDs Boxset)
Label:
Hammer of Damnation
Year:
2022
Genre:
NS / Pagan Black Metal
Country:
Germany
Format:
mp3@vbr
Size:
1,3 Gb
Covers:
yes
Inside this box release you'll find almost everything that was ever recorded for and with Absurd from 1992 until 2017, i.e. every demo as well as every album, mini album and EP.

In addition, a whole lot of bonus stuff was added, e.g. unreleased songs, studio rehearsals, rough mixes, alternative versions.

On top of that, you'll find there the (German) audio podcast that JFN did in 2014, "Rise of the Tyrants", talking about the history of Absurd and sharing insights and background information that might be of interest to some fans.
download:
ex-load
takefile


2824

0
Category: METAL, Black Metal, Pagan Metal, Germany
Register, if you have a invite.