Life of Pain & Dritte Halbzeit - Jetzt bist du frei (2022)

Afisha88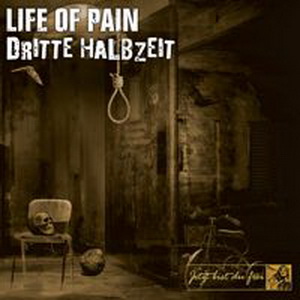 Artist:
Life of Pain & Dritte Halbzeit
Album:
Jetzt bist du frei
Label:
Germania Versand
Year:
2022
Genre:
RAC
Country:
Germany
Wer hätte das gedacht? Mit einem Paukenschlag meldet sich 16 Jahre nach dem Debüt LIFE OF PAIN, damals auch als Oidoxie Solo bekannt geworden, zurück und hat für diese Split-CD DRITTE HALBZEIT mit an Bord. 13 Lieder sind es geworden, wovon ein Song ein Gemeinschaftslied ist und ein weiterer von Hannes (KC) gesungen wird. Den Anfang auf der Scheibe machen Dritte Halbzeit und bieten melodische und aggressive Rockmusik. Eine klare Steigerung zur letzten CD und auch am Gesang fand eine positive Entwicklung statt. Weiter geht es mit Life of Pain und dessen hoher Beliebtheitsgrad von einst wird sich auch bei den Songs auf dieser Scheibe durchsetzen. Kompromisslos und mit jeder Menge Druck geht es mit voller Kraft nach vorn und setzt zum Album von 2006 noch eine gute Schippe oben drauf. Es macht wirklich Spaß die Scheibe zu hören und Ohrwürmer wie "Vendetta" bleiben einfach im Gehirn hängen! Das ganze kommt mit 16-seitigen Booklet im Jewelcase.
PROMO


614

0
Category: NEWS, New Releases, Band News, ROCK, RAC, SPLITS & SAMPLERS, Splits, Germany
Register, if you have a invite.