Draugluin - Hidden Kingdom (2009)

88nsm pirates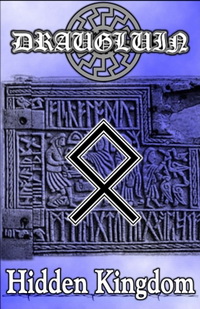 Artist: Draugluin
Album: Hidden Kingdom
Label: KVLT666 Prod.
Year: 2009
Genre: NSBM/Ambient/Noise
Lyrical themes: Philosophy, Paganism, Ancient Greece
Country: Greece (Thessaloniki, Central Macedonia)
Format: Mp3@192 kbps
Size: 50,9 mb
Time: 39:07
Draugluin: A wolf servant of Sauron, called the lord and sire of the werewolves of Angband. He was slain by Huan, and Beren used his pelt as a disguise in his quest for a Silmaril (in the writings of J.R.R. Tolkien).
CD-r Lmt.88 copies at KVLT666 Prod.
Tape Lmt.88 copies at FROZEN DARKNESS Prod.(Ita)
1. Birth Of The New Man
2. Hidden Kingdom
3. Shambala
4. El Ultimo Avatara
5. The Old Path
6. Miguel Serrano
Depositfiles
Multiupload


931

0
Category: METAL, Black Metal, ELECTRONIC, Noise, Ambient, Greece
Register, if you have a invite.