VA - Hail Pagan Europe vol.1 (2001)

88nsm pirates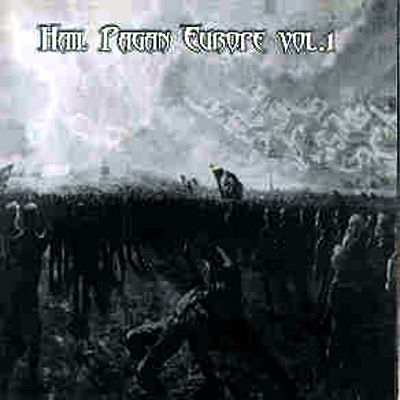 Artist:
Gontyna Kry | Selbstmord | Ohtar | Kataxu | Saltus
Album:
Hail Pagan Europe
Label:
Strong Survive Records
Year:
2001
Genre:
Heathen Black Metal | NSBM | NSBM | Symphonic/Heathen Black Metal | Black/Death Metal
Lyrical themes:
Paganism, Nationalism, Ethos of the warrior | NS, Suicide, War, Hatred, Anti-christianity | NS, War, Death, Hatred, Suicide | Paganism, Darkness, Space | Slavonic Past and Mythology, Anti-christianity
Country:
Polska (Poland)
Format:
Mp3@128 kbps
Size:
43,7 mbTracklist:
Gontyna Kry
1. Piesn Sprzed Wiekow
2. Ostrzu Pana Uderz
Selbstmord
3. Through The Gates Of Victims
4. Sign Of Lie
Ohtar
5. Song Of War
6. And Only This Old Forest
Kataxu
7. My Name From The Forest
Saltus
8. W Krainie Cienia
9. Wielki Las
Total playing time 44:45
cloud.mail


2880

0
Category: METAL, Black Metal, Pagan Metal, Death Metal, SPLITS & SAMPLERS, Various Artists, Poland
Register, if you have a invite.