Eisenwinter - Verkommen, Entartet Und Verreckt (2007)

88nsm pirates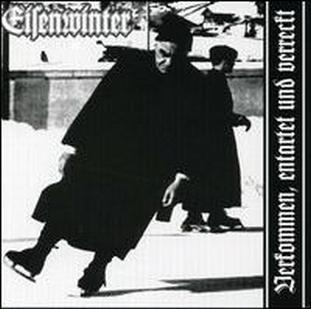 Artist: Eisenwinter
Album: Verkommen, Entartet Und Verreckt
Label: Supremacy Through Intolerance
Year: 2007
Genre: NSBM
Lyrical themes: humor, parody, satire, woods, war, evil
Country: Switzerland,Basel
Format: mp3@320kbps
Size: 34.9 mb
Time: 19:04
''Eisenwinter'' is German for ''iron winter''.
Tape by STI in late 2007.
CD by Werewolf Records in 2008. It includes 9 tracks, the intro and outro are merged with the first and the last song each.
1. Der Zorn Gottes (Einklang)
2. Atomschlag
3. Monolith
4. Rostkoloss
5. Alter Zeiten Grimmigkeiten
6. Der Blick aus kaltem Stahl
7. Blitzende Gerechtigkeit
8. Stahlhammer
9. Das Nuklearherz des Eisentyrannen
10. Auschwitzer Grimmigkeit
11. Der Zorn Gottes - Reprise (Ausklang)
*************************
cloud.mail


1899

0
Category: METAL, Black Metal, Switzerland
Register, if you have a invite.