Swastyka - Prophecies Of Aryan Moon (2001)

88nsm pirates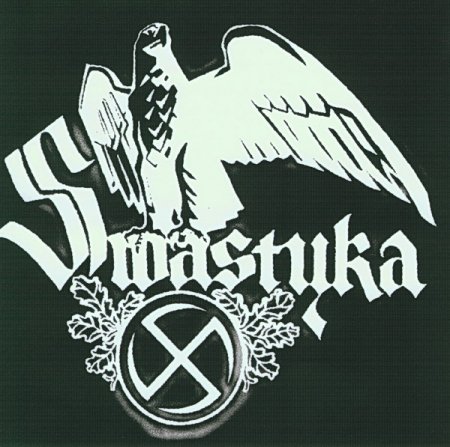 Artist: Swastyka
Album: Prophecies Of Aryan Moon [demo]
Year: 2001
Genre: NSBM
Lyrical themes: Paganism, NS, Aryanism, Darkness
Country: Poland,Warsaw
Format: mp3@320
Size: 70.0 MB
Time: 30:45
Swastyka changed name to Sunwheel in 2002.
Music & lyrics created by Swastyka.
Except "Intro" by Kevin Manthei and "Det Som Engang Var" by Varg Vikernes.
Re-released in 2004 by Vinlands Winds Rec. as a split CD with Grom under new name Sunwheel.
1.Intro 02:00
2.Prophecies of Aryan Moon 13:54
3.Det Som Engang Var (Burzum cover) 13:51
*************************
ex-load


4190

0
Category: METAL, Black Metal, SPLITS & SAMPLERS, Splits, Poland
Register, if you have a invite.