Fjord - Vinlandic Northern Heritage (2007)

88nsm pirates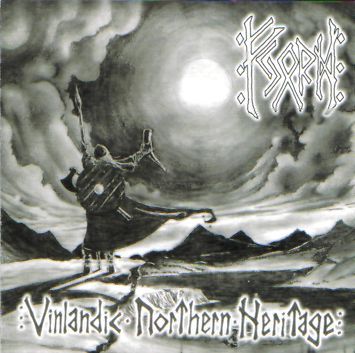 Artist: Fjörd
Album: Vinlandic Northern Heritage
Lable: Self-released/independent
Year: 2007
Genre: Folk Metal
Lyrical themes: Northern Heritage & Culture, Odinism, Pride, Honor
Country: Canada,Québec
Format: mp3@320 kbps
Size: 40.4 mb
Time: 17:38
Limited to 200 copies.
Recorded at Oaken Table Studios.
"Vinlandic Northern Heritage will be released as a limited special edition tape format on HAMMERBOLT records in Poland. It will come as a professional tape and cover at 146 copies. This tape will feature a different cover artwork than the CDR version."
1. The Calling
2. Odins Wrath
3. To Enter The Halls Of Gold
4. Shores Of Vinland
Depositfiles
Ifolder


1004

0
Category: METAL, Folk Metal, Canada
Register, if you have a invite.