Surtr - Weraldion Testautaz [demo] (2011)

88nsm pirates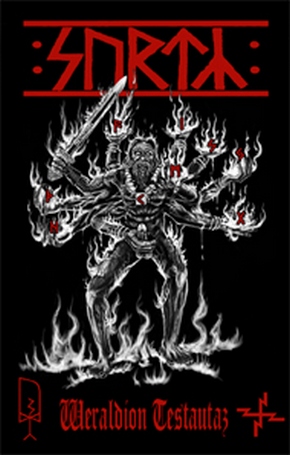 Artist: Surtr
Album: Weraldion Testautaz [demo]
Lable: Scythe of Death Productions
Year: 2011
Genre: Heathen Black Metal/Noise
Lyrical themes: Anti-cosmic, Dark Germanic Heathenism
Country: Sweden
Format: Mp3@CBR320 kbps
Size: 32 mb
'Surtr' means 'The black one' in Old-Norse and He is the ruler and guardian of Muspelheim (the realm of fire).
Rehearsal recording made in 2008 in Smalandia, Sweden.
Released as tape.
Tracks 1 and 2 are side Kenaz.
Tracks 3 and 4 are side Isaz.
Title translations:
1. The Destroyer of Worlds
2. The Hunt
3. The Time Is Woven until Its End
4. They of Evil
1. Världsförstöraren
2. Jakten
3. Tiden äro vävd till dess slut
4. De af ondo
******************************
Depositfiles
Ifolder


1817

0
Category: METAL, Black Metal, Pagan Metal, ELECTRONIC, Noise, Sweden
Register, if you have a invite.