Varg Order & Infected Blood - Blessed By Heretic Mysticism [split] (2011)

88nsm pirates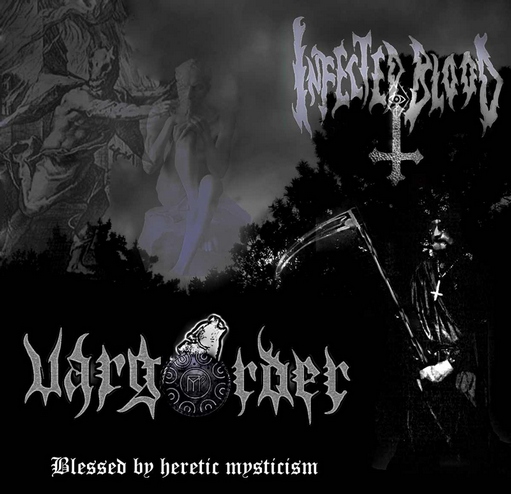 Artist: Varg Order & Infected Blood
Album: Blessed By Heretic Mysticism [split]
Year: 2011
Label: Self-released/independent
Genre: Hellenic Black Metal
Lyrical theme(s): Paganism, Mysticism, Nostalgia, Ancient Values / Heathenism, Occultism
Country: Greece
Format: mp3@CBR192kbps
Size: 72.3Mb
Time: 54:02
limited to 100 copies
Varg Order:
1.Dies Irae. Modern World's Fall
2.The Defenders Of Heathenism
3.The Heretic Command
4.The Nostalgic Path Of Pagan Harmony
5.The Rebirth Of Heathen Wrath
6.Nemesis Ypoxthoniwn Dynamewn
7.Incarnation Of The Pagan Lord
Infected Blood:
8. Black Shroud
9.Enthronement
10.The Observer
11.August 21
12.Mors Ante Portas
13.Necrolust (Mayhem Cover)
You must register before you can view this text. Please
register
and
Login


1022

0
Category: METAL, Black Metal, SPLITS & SAMPLERS, Splits, Greece
Register, if you have a invite.