Ettenmoor - Winter Of Supremacy [demo] (2009)

88nsm pirates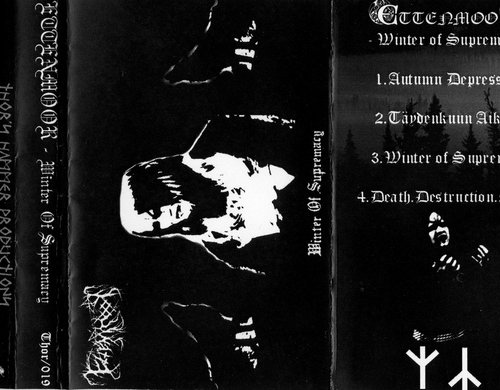 Artist: Ettenmoor
Album: Winter Of Supremacy [demo]
Lable: Thor's Hammer
Year: 2009
Genre: Heathen Black Metal
Country: Finland
Format: mp3@CBR320kbps
Size: 41.2Mb
Time: 19:27
Tape limited to 200 handnumbered copies
Released by Thor's Hammer Productions.
Killer Finnish Underground Black Metal in the vein of Satanic Warmaster.
Sturmwolf Ettenvinter: All Instruments, Vocals (Goathammer)
Tracklist:
1. Autumn Depression
2. Täydenkuun Aikaan
3. Winter Of Supremacy
4. Death.Destruction.Satan
Depositfiles
Ifolder
Multiupload
Uploadmirrors


1251

0
Category: METAL, Black Metal, Pagan Metal, Finland
Register, if you have a invite.