Grand Belial's Key - Live In Washington DC, USA 25th June 1995

88nsm pirates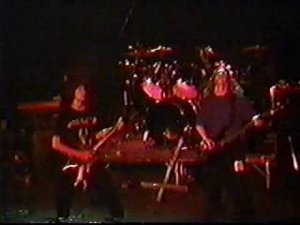 Artist: Grand Belial's Key
Album: Live In Washington DC
Year: 1995
Genre: Anti-judeo Black Metal
Country: U.S.A.
Format: 256 kbps
Size: 66.7 mb
1. In Rapture By The Fenrir Moon
2. Shemhamforash
3. Sumerian Fairytale
4. The Seventh Enochian Key
5. Sleeping Princess Of The Arges
6. When Darkness Rears Itself A Throne
7. Goat Of A Thousand Young
youtube


2062

0
Category: METAL, Black Metal, U.S.A.
Register, if you have a invite.