Stutthof & Nemeton - Beyond The Forest Of Infernal Devastation [split] (2004)

88nsm pirates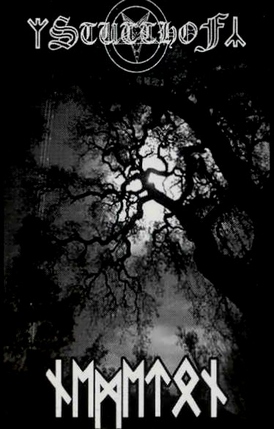 Artist: Stutthof & Nemeton
Album: Beyond The Forest Of Infernal Devastation [split]
Label: Unholy
Year: 2004
Genre: NS Black Metal
Lyrical themes: Occultism, Vampirism, Darkness, NS / N/A
Country: Greece (Athens)/France(Garennes sur Eure, Normandy)
Format: mp3@192
Size: 65.6 MB
Time: 49:56
Formerly known as Worship (1996-1997). Changed name to Acherontas in 2007.
Stutthof was the name of one of the Nazi death camps in Sztutowo, Poland.
Tape limited to 666 handnumbered copies
Tracklist:
Stutthof:
1. The Mystery Of Unholy Flesh
2. Beyond The Forest Of Infernal Devastation
3. Battles From Beyond
4. Dark Endless
5. In The Fields Of The Stars (Bonus)
Nemeton:
6. Total Scorn Of Humanity
7. Soif de Conquкtes
8. Piиge dans la Glace
9. Tue
10. Noir luxure
11. Sinking Deep In Cold Void Of Darkness
12. Nocturnal Hunter
*************************
yadi.sk


2004

0
Category: METAL, Black Metal, Greece
Register, if you have a invite.