Lascowiec - Unbroken Spirit (2011)

88nsm pirates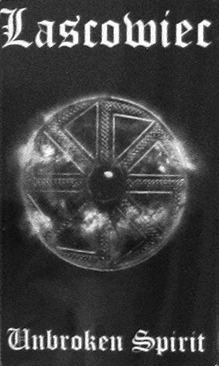 Artist: Lascowiec
Album: Unbroken Spirit
Lable: Hammerbund Tonschmiede
Year: 2011
Genre: Heathen Black Metal
Lyrical themes: Cosmic, Esoteric
Country: USA
Format: MP3
Bitrate: VBR310
Size: 77 Mb
Time: 34:30
In Slavonic mythology, the Lascowiec is a woodspirit; a wolf riding atop another wolf, who protects all the wild animals of the woods.

Formerly known as Angkor Vat.
See also Horn of Dagoth, Boreal Wind.

Co-released by Hammerbund Tonschmiede and Werewolf Promotion.
Limited to 320 handnumbered copies on tape.
Tracklist:
01. Hidden by Night 01:39
02. Ashes of Memory 04:31
03. Blind Force of Creation 04:29
04. Unbroken Spirit 04:38
05. Waves of Emptiness 01:42
06. Renaissance and Betrayal 06:44
07. Song of the Raven 02:04
08. Will to Resist 04:25
09. Vanaheim 04:18
******************************
You must register before you can view this text. Please
register
and
Login


1500

0
Category: METAL, Black Metal, U.S.A.
Register, if you have a invite.