Baldrs Draumar - Til Horisonten [demo] (2009)

DeathXater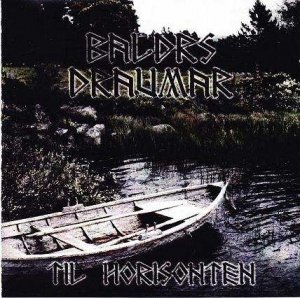 Artist: Baldrs Draumar
Album: Til Horisonten [demo]
Label: Self-released/independent
Year: 2009
Genre: Folk/Viking Metal
Lyrical themes: Norse Mythology
Country: Netherlands
Format: Mp3@VBR196 kbps
Size: 12 mb
Time: 07:55
The titles of the album and songs are in Norwegian (Bokmål). Part of the lyrics in "Hva Faen?!" are in Frisian.
Tracklist[->english]:
1 Vegtams Sønner -> Sons Of Vegtam
2 Hod Og Mistelteinen -> Hod And The Mistletoe
3 Hva Faen?! -> What The Fuck?!
++++++++++++++++++++++++++++++++
Depositfiles


912

0
Category: METAL, Viking Metal, Folk Metal, Netherlands
Register, if you have a invite.