Wolfnacht - Project Ordensburg (2011) (HQ)

DeathXater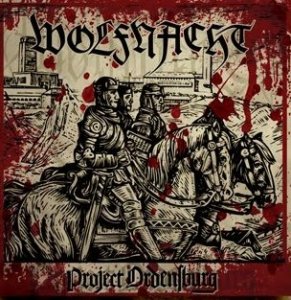 Artist: Wolfnacht
Album: Project Ordensburg
Label: Evil Rising
Year: 2011
Genre: NS Black Metal
Lyrical theme(s): National Socialism,Heathenism,Paganism
Country: Greece
Format: Mp3@CBR320 kbps
Size: 90 mb
Time: 39:56
Release was delayed one month because of some minor issues.
Released on CD. LP will follow.
Tracklist:
1. Aryanismos
2. Wotans Wildes Heer
3. Kampf Gegen Juda
4. Neues Volk
5. Project Ordensburg
6. Das Land Der Roten Rose
7. Durch Nacht Zum Licht
8. Wehrwolflied
9. Hordaland
********************
Mediafire
Ifolder


4340

1
Category: METAL, Black Metal, Greece
Register, if you have a invite.