Striider - Berlin Single [single] (2011)

DeathXater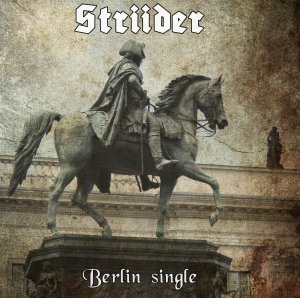 Artist: Striider
Album: Berlin Single [single]
Label: Self - Released
Year: 2011
Genre: Martial Industrial / Neoclassical / Ambient / Experimental
Country: Netherlands
Format: Mp3@CBR320 kbps
Size: 100 mb
Time: 13:53
(+) video
This single is dedicated to the city Berlin,
to those who shed tears for Berlin,
and to the ghosts who still wander the streets of Berlin.

1. Berlin I (single mix) 7:42
2. Heldengrab 6:09
In trenches we trust (video)
******************
Mediafire


3333

0
Category: ELECTRONIC, Electro / Industrial, Neoclassical, Ambient, Netherlands
Register, if you have a invite.