Dark Forest - Land Of The Evening Star (2012)

DeathXater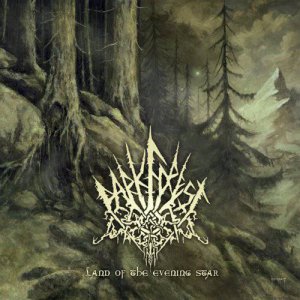 Artist: Dark Forest
Album: Land Of The Evening Star
Label: Bleak Art Records
Year: 2012
Genre: Black/Viking/Pagan Metal
Lyrical themes: Nature,Heathenism,Battle,History
Country: Canada
Format: Mp3@256 kbps
Size: 81.2 Mb
Time: 45:07
Tracklist:
1. Rediscovery of the New World
2. Like Towers They Reach To The Sky
3. Vesperia
4. A Few Acres of Snow
5. Hearth
6. Northmen of the New World
7. Árborg
8. Bjarne Herjúlfsson ca. 985CE
*************8
yadi.sk


2672

0
Category: METAL, Black Metal, Pagan Metal, Viking Metal, Canada
Register, if you have a invite.