Strydwolf - Leaves Of Grass (ltd. CD2 on "Dunkle Walder") (2011)

DeathXater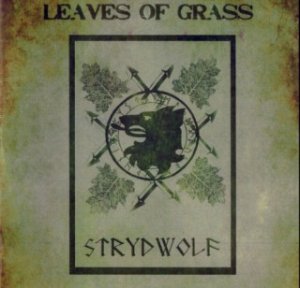 Artist: Strydwolf
Album: Leaves Of Grass (ltd. CD2 on "Dunkle Wälder")
Label: SkullLine
Year: 2011
Genre: Neofolk,Acoustic,Military Pop,Neoclassic
Country: Netherlands
Format: Mp3@CBR320 kbps
Size: 65.4mb
Time: 30:23
This version is limited to 50 copies and comes in a cigar wooden box with postcards and stickers.
"Nun die Sonne" and "Tod in Ähren" are different to the older versions on the Strydwolf Heitelan and Winter Ruins cdrs.
Tracklist:
01. The Ancient Call
02. Verborgenes Leid
03. Leaves Of Grass
04. Blackened Day (feat. The Pride Of Wolves)
05. Youth and Laughter (feat. Truart)
06.Nun die Sonne
07. Tod in Ähren
08. Aus der Jugendzeit
09. Das Kind am Brunnen
10. Strydwagen
11. Der Butzelmann (feat. Julian J.)
****************
Mediafire


3294

0
Category: ELECTRONIC, Neoclassical, OLDSCHOOL, Ballads / Acoustic, Folk, Netherlands
Register, if you have a invite.