Vorgum - Wind Age, Wolf Age (2012)

DeathXater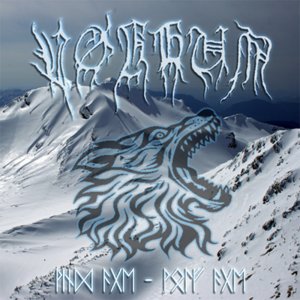 Artist: Vørgum
Album: Wind Age, Wolf Age
Lable: self released
Year: 2012
Genre: Pagan Black Metal/Folk
Lyrical themes:
Mythology, Runes, War, Death, Wolves
Country: USA
Format: Mp3@128 kbps
Size: 39 mb
Total Time: 41:42
Originally self-released by the band, limited, initially, to 5 copies, but 2 more were made, 7 copies in total.

Re-released on tape by Niflheim Records, limited to 100 copies.

A re-release by Victory by Fire Records was planned, but never happened due to the label closing.
Tracklist:
1. Heir To The Woodland Throne
2. The Binding Of Gleipnir
3. Folkvang
4. Garmr Bays Loudly Before Gnipahellir
5. An Oath Sworn Upon
6. Lighting The Pyre
7. Kong Hydnes Haug (Windir cover)
*****************
youtube


2290

0
Category: METAL, Black Metal, Pagan Metal, Folk Metal, U.S.A.
Register, if you have a invite.