Leichenzug - Die Flammende Ruckkehr... (2013)

Partizan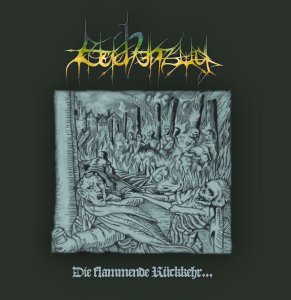 Artist: Leichenzug
Album: Die Flammende Ruckkehr...
Label: Purity Through Fire
Year: 2013
Genre: NSBM
Country: Germany
Format: Mp3@VBR kbps
Size: 74.2 MB
1. Sturm Uber Jehovas Saal
2. Eisiges Herz
3. Das Tor Der Finsternis
4. Tod In Der Kammer
5. Einst
6. The Blank Cross
7. W.N.W.
8. Sehet Den Falken Fliegen (Temnozor Cover)
dfiles.ru


1523

0
Category: Black Metal, Germany
Register, if you have a invite.