Icestorm - The Northern Crusades (2023)

Metalistica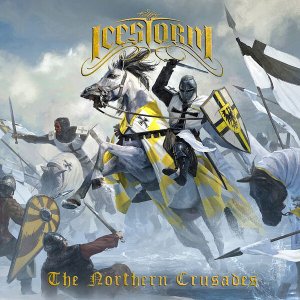 Artist:
Icestorm
Album:
The Northern Crusades
Label:
self released
Year:
2023
Genre:
Metal
Country:
Spain
Format:
mp3@320 kbps
Size:
79 mb
01. Crusaders of God [Introduction to the Crusaders]
02. Across the Baltic Sea [Ascent of the Northern Campaigns]
03. The Iron Fist on the Lance Shaft [The Teutonic Knights March to War]
04. The Night Before the Battle [Bonfires, Prayers and Songs at the Teutonic Camp]
05. The Power to Fight [Peipus Lake April 5th, 1242 - Dawn of the Battle of the Ice]
06. Clash of Titans [The Battle Begins]
07. The Teutonic Charge [Bishop Hermann of Dorpat Leading the Charge]
08. Fields of Death [Nevsky's Ambush]
09. Novgorod Arise [Defeat of the Teutonic Knights]
10. Triumph of the Pagan Warriors [Lament for the Fallen Ones]
download:
ex-load
takefile


464

0
Category: NEWS, New Releases, METAL, Death Metal, Heavy / Epic / Power Metal, Spain
Register, if you have a invite.