Streicher - Ironclad / Bulldog Breed (2009)

88nsm pirates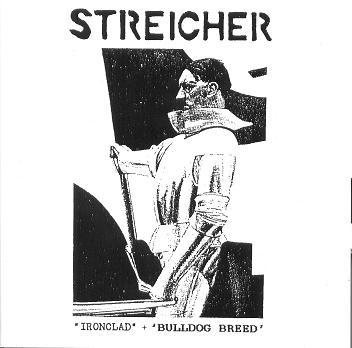 Artist:
Streicher
Album:
Ironclad / Bulldog Breed
Label:
Industrial Recollections
Year:
2009
Genre:
Industrial / Power Electronics / Noise
Country:
Australia
Format:
mp3@320kbps
Size:
164.11 mbTracklist: Ironclad
01. Trench Warfare 13:52
02. Racetraitor (One More For The Gallows) 4:01
03. White Lion Of Preston 6:52
04. Victory In Our Time 22:23
Bulldog Breed
05. Skinheads With Pride 9:56
06. Glorious Albion 14:55
Credits
Performer [Analogue Electronics & Noise Wreckage] - Ulex Xane
Notes
STREICHER-11: Ironclad
Streicher Skinhead White Power Electronics
Recorded Sept.1999 at Anal Ripper Studio, Preston
STREICHER-08: Bulldog Breed
Recorded 1996 at Anal Ripper Studios.
Streicher Skins Analogue Electronics
- Ulex Xane (Streicher)
download:
ex-load
takefile
password:
88nsm


4008

0
Category: ELECTRONIC, Electro / Industrial, Noise, Australia
Register, if you have a invite.