Noxia - Gloria, Patria... (2011)

88nsm pirates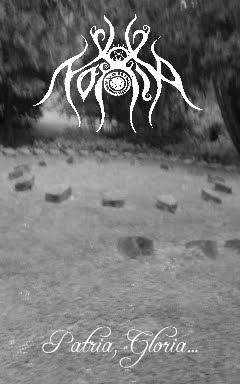 Artist: Noxia
Album: Gloria, Patria...
Lable: Self-released/independent
Year: 2011
Genre: NS Black Metal
Lyrical themes: Occultism, Gloom, Melancholy, Patriotism
Country: Gemany
Format: mp3@192 kbps
Size: 11.8 mb
Time: 08:36
Limited to 30 handnumbered copies.
Part of the benefits from the sale was donated to Volksbund Deutsche Kriegsgräberfürsorge e.V.
Tracklist:
1. Stunde Der Helden
2. Gloria, Patria...
3. Nightsky
You must register before you can view this text. Please
register
and
Login


820

1
Category: METAL, Black Metal, Germany
Register, if you have a invite.