Legionarii - The New Era [ep] (2011)

DeathXater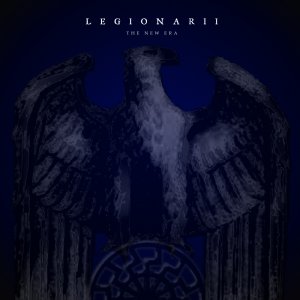 Artist: Legionarii
Album: The New Era [ep]
Year: 2011
Genre: Martial Industrial
Country: Serbia
Format: Mp3@CBR320 kbps
Size: 38.6 mb
Time: 17:08
(+) front & back cover
Legionarii is a martial ambient project started to revive the Europe and bring back it's glory. Guided by the spirit of our fallen ancestors, Legionarii tries to bring back the atmosphere of glory, and especially of war. Legionarii stands for the destruction of modern world and restoring the old values that once brought Europe to it's splendorous gleam.
Tracklist:
1. The New Era
2. Power In Our Hands
3. Iron Will
**************
Depositfiles
Megaupload


3637

2
Category: ELECTRONIC, Electro / Industrial, Serbia
Register, if you have a invite.