Hate Crime - Guilty (2006)

88nsm pirates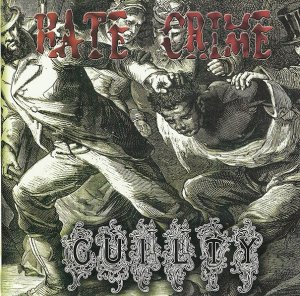 Artist:
Hate Crime
Album:
Guilty
Label:
White Devil Industries
Year:
2006
Genre:
Hardcore
Country:
USA
Format:
mp3@320 kbps
Size:
74 Mb
Scans:
yes
01. March / Hate Crime
02. Aids victim nigger scum
03. Liars (JFK)
04. Integration (White Pride)
05. Equal justice (JFK)
06. They smell so bad
07. Illegal alien (White Pride)
08. Reckless youth (JFK)
09. White nigger lover
10. Hippies are niggers (White Pride)
11. Why (JFK)
12. Piss boy (JFK)
13. Fag bash
14. O.C. Riot Squad (JFK)
depositfiles
Tracks 3, 5, 8, 11, 12 & 15 are originally by JFK (Just For Kicks), a mid 90's Hardcore Punk band from Orange County, California. Members of JFK went on to join the bands Aggressive Force, Extreme Hatred and Youngland. Later they reformed under the name Hate Crime and recorded the old JFK demo songs again for this release.